Carmarthen Office: +44 (0)1267 222646
Haverfordwest Office: +44 (0)1437 762795
Email: office@rca-eng.co.uk
Civil Engineering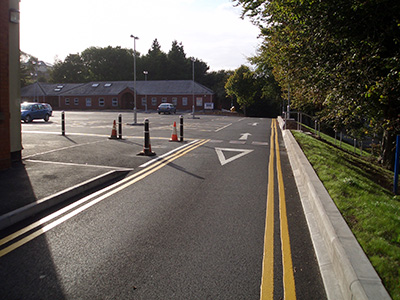 At Roger Casey Associates we consider that we have a depth of experience in civil engineering design to provide a broad range of services from feasibility to project handover stages.
We have worked on numerous projects including:
Industrial Developments.
Commercial Developments.
Residential Developments.
Highway Improvement and Upgrades to cater for new developments.
Gravity and Pumped Foul and Surface Water Drainage Design.
Sustainable Urban Drainage Systems.
Code for Sustainable Homes - Surface Water Management Assessments and Flood Risk Assessments.
General Infrastructure Design and liaising with various Utility Companies.
We are able to undertake the design and detailing of solutions for:
Gravity and pumped foul and surface water drainage networks regardless of size.
Sustainable Urban Drainage Systems (SUDS) Design.
Road horizontal and vertical design.
Vertical Level Design.
We regularly consult with Local Authorities to negotiate and agree designs for the purposes of Section 38 and 104 Adoption Agreement applications relating to Highway and Drainage Adoption respectively.
We also manage Section 278 Agreement design and applications for works required on existing Highway Land.